HOME
> Different types of guitar necks construction
DIFFERENT TYPES OF GUITAR NECKS CONSTRUCTION
There are different solutions for inserting the neck onto the body of a guitar or electric bass.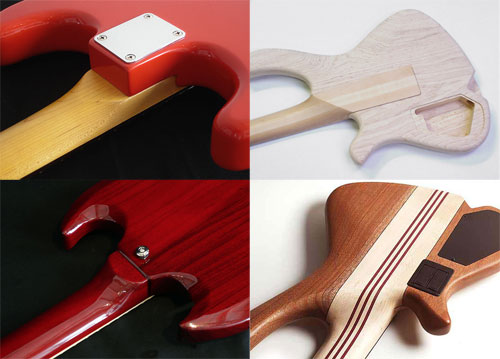 Left to right clockwise: bolt on neck, set through neck,
trough neck, set neck.



The most common are:

- Bolt on,
- Neck through,
- Bolt in or set in or set neck,
- Set through.

Each of these solutions has a different impact on the various factors that determine the sound of an instrument that is: harmonic content, the definition on the fundamental note, attack, sustain. Click on the links to find out the difference between different types of construction.