HOME
> Bolt on neck
BOLT ON NECK
The bolt on neck became widespread at the beginning of the '50s thanks to Leo Fender, who used this solution as standard for its easy suitability for the mass production of the Telecaster and the Precision bass.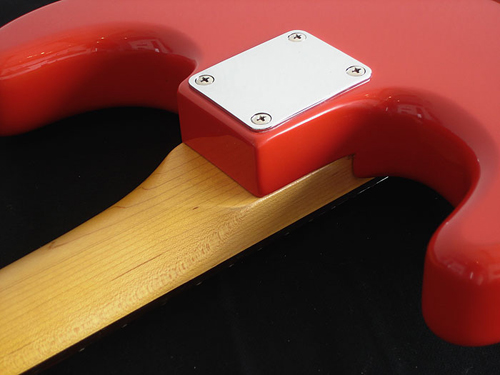 The typical Strat bolt on neck.



The bolt on neck is fixed to the body with 4 or more screws, which can be bolted directly into the wood or to the counter-threads which in turn are bored into the neck. The screws can be laid on a rectangular plate or on a series of ferrules.

This solution allows you to easily remove and replace the neck in case it breaks or becomes defective and allows you to build the body in one piece.

However, the body-neck joint, which plays a crucial role in the transmission of sound between neck and body special care, requires special care.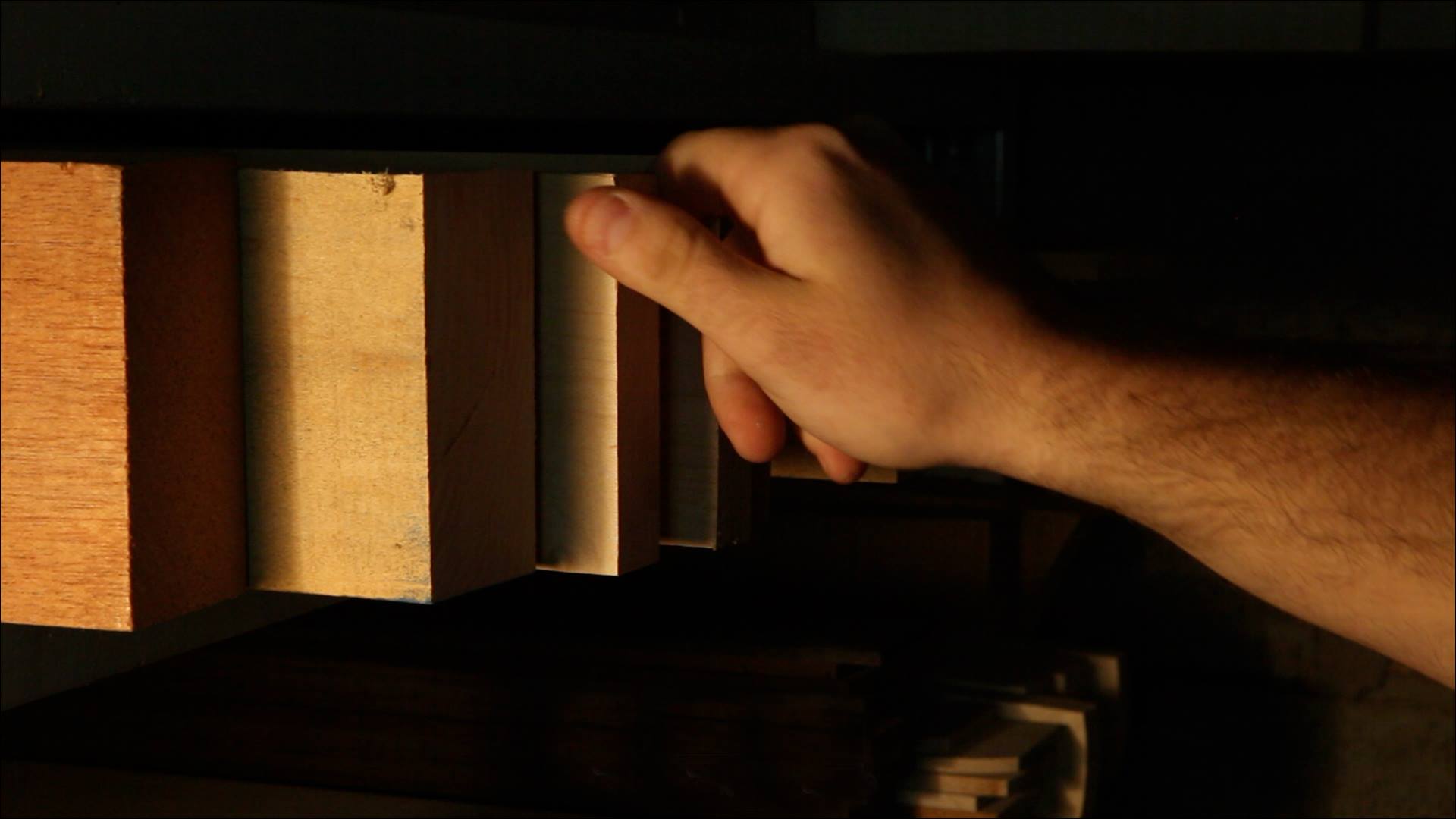 Wood selection plays an important role in both electric bass and
electric guitar construction.



For this reason, it is important to use selected, seasoned, and tuned woods for "bolt on" instruments. In this case then we will procure an extraordinary instrument from the bolt on neck, endowed with markedly superior resonance and clarity of sound, sustain and harmonics.

The slightly "raw" sound of the bolt on, which is the trademark of maple for the neck, alder for the body and single coil pickups, is now so rooted in the idea of the "vintage" sound that it is very unlikely to undergo changes over time in favour of other "hybrid" solutions.

As for the indisputable ease of access to the last frets in other solutions such as neck through, this has been solved on bolt on necks by contouring the "heel" of the guitar, i.e. the point on the back of the body where the neck is attach ed.



Contoured neck heel.