HOME
> Neck through top plates
NECK THROUGH TOP PLATES
By top plate (or back plate) we mean a thickness of wood, normally figured, which is placed above the "core" (for example Alder or Mahogany) on the "wings" which make up the body of neck through basses.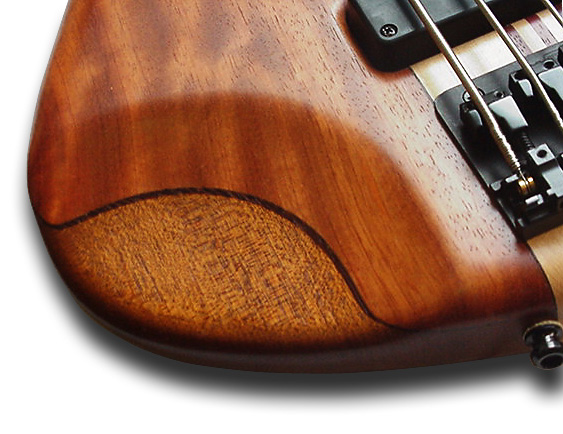 Flamed bubinga top plate on top of the mahogany "core" (note the
wenge fillet which separates the two woods).



The role of the top plate is both aesthetic and tonaI. It has been proven that this thickness of wood, which normally does not surpass 11mm, can entail sound changes, allowing the guitar maker to calibrate the timbre, especially on the definition of the fundamental harmonic.

For more information on the construction, selection and combination of woods in neck through body basses, please read here.

For a more detailed description of the use of top plates please read this article.