BACK TO INDEX
The first electromagnetic pickup was probably invented, around 1931, by George Beauchamp and Adolph Rickenbacker during the construction phase of the first electric solid body lap steel guitar which they called the Frying Pan.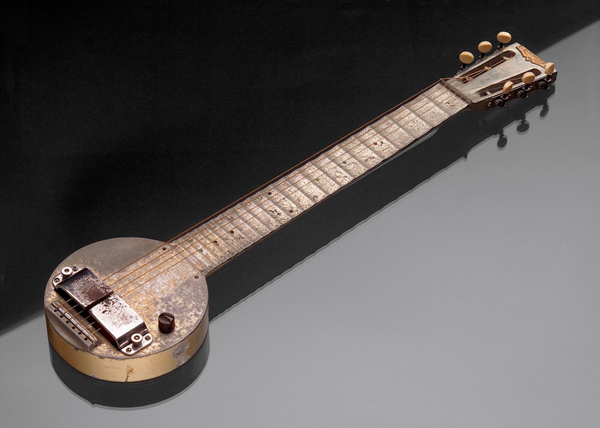 The first electric guitar built by Adolf Rickenbacker
e George Beauchamp.


We can share guitar pickups in two main categories:>
Magnetic pickups may feature a:
Finally pickups may differ in:
There are finally many different types of magnetic pickup just like: humbuckers single coil active and passive Among standard magnetic pickups we find soapbar pickups like Gibson P90 and their hum-cancelling version P100, a sort of fat single coil which tone is very close to a humbucker and bass pickups in the style of EMG or Bartolini which most of the times are humbuckers.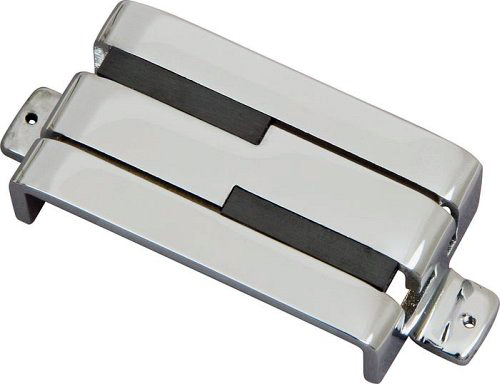 An Alumitone pickup produced by Don Lace a genius and forerunner
of pickups construction.
Last but not least there is the huge family of noiseless single coil looking pickups. This pickups take advantage of different technologies to avoid the typical 50cycle hum of single coil pickups.



Among the various brands producing noiseless single coil we find: Don Lace, Kinman, Dimarzio, Fender's "Noiseless" series and many stack humbuckers produced by Seymour Duncan.

Noiseless pickups are not beloved by purist of vintage single coil tone which consider the hum an important part of the tone.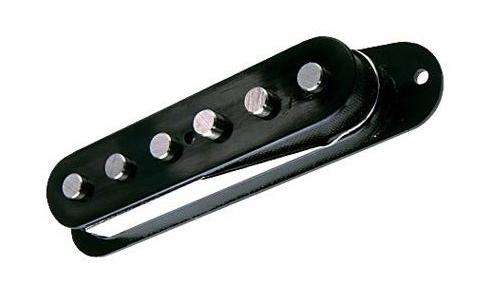 Dimarzio Virtual Vintage noiseless single coil.


© 2018 Galeazzo Frudua. All rights reserved



BACK TO INDEX