BACK TO INDEX
Many are the different solution applied to insert a neck into the instrument body. Among them we find: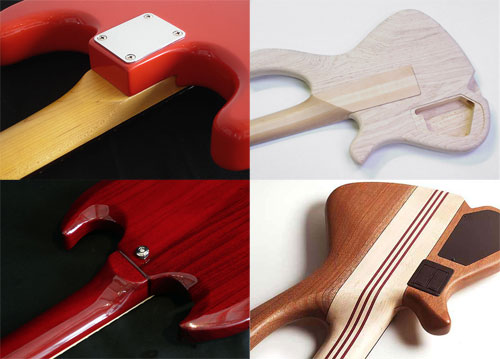 Left to right clockwise: bolt on neck, set through neck, trough neck, set neck.
Each of these different solutions has a different impact on the various factors that determine the tone of an instrument and therefore the harmonic content, defintion, attack, sustain and decay of the sound.



© 2018 Galeazzo Frudua. All rights reserved



BACK TO INDEX