HOME
> Guitar neck through construction tips
GUITAR NECK THROUGH CONSTRUCTION TIPS
The word "neck through" defines an instruments which neck extends acros the whole instrument, actually becoming the center of the body itself. This kind of neck is usually composed of a "sandwich" of different exotic hard woods glued on their length while the body is completed by adding two "wings" to the side of the neck.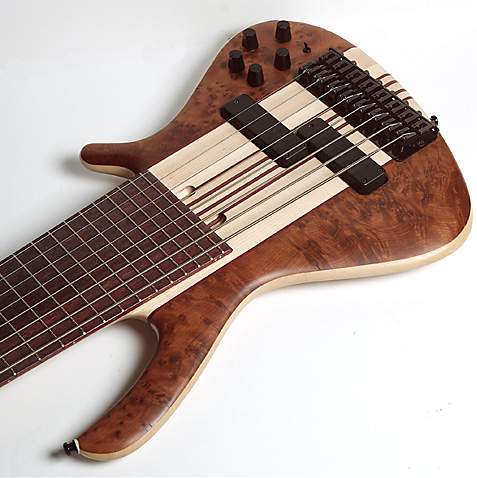 Frudua Octabass 8 strings. The wide neck is made of maple and purple heart while the
two body "wings" are made of maple and tuya root.
A neck through must be the most reliable and resistant possible due to the fact it can't be replaced. This is why neck through necks are made of very hard woods and are also very often reinforced with graphite reinforcing bars.


All the above including the fact that the string's vibration runs all along the neck length without interruptions from the nut to the bridge, raises the system stiffness raising the peak resonance of the instrument and bringing it over the strings note resonance range of action, thus improving the note definition and sustain.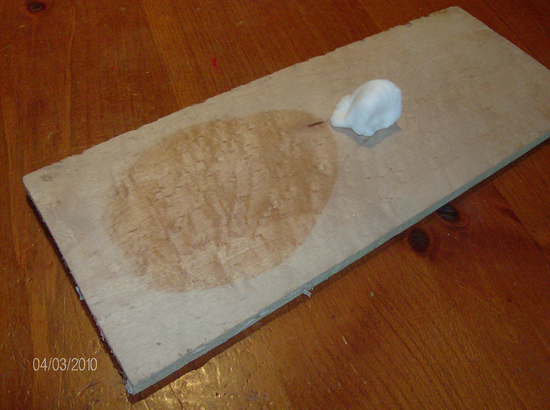 Birdseye top plate.



Since the foundation of neck through basses building philosophy leans over stiffness and sustain, the use of soft woods, typical of bolt on instruments, it's here generally uncommon and self-defeating.

For more information on the constructions and woods selection on NT basses please read here.