HOME
> Guitar finish natural binding
GUITAR FINISH NATURAL BINDING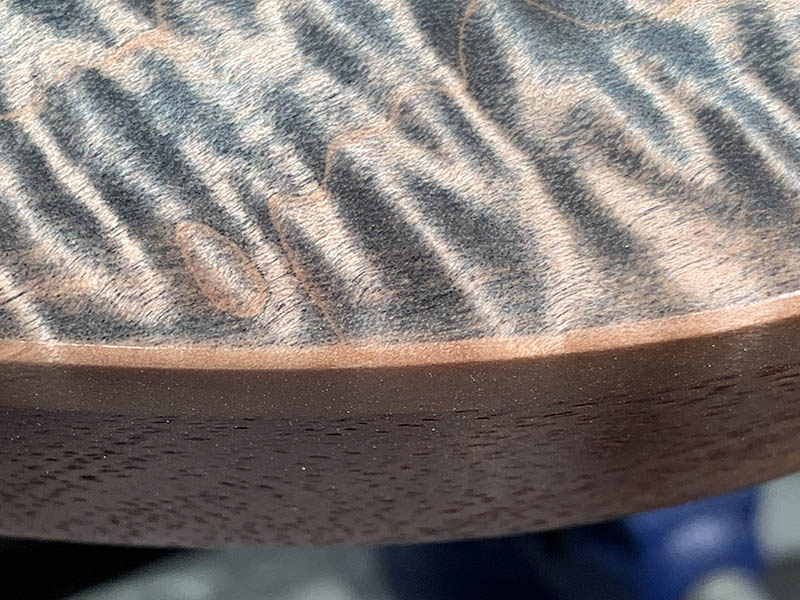 We call natural binding the effect obtained by masking the outer side edge of the figured maple top preventing the finish to color it like the rest of the instrument.


This way the side of the top and a very small portion of the upper top edge will retain the natural creamy color of maple and creating a nice contrast effect with the overall instrument look.


HINTS AND TIPS
It is possible to recognize a real flame maple top vs a fake flame maple top (plain maple + veneer) by carefully obsering natural binding look. If you see small darker areas alternate to clearer ones this is real flame maple.

If you see an even maple cream colour this is a plain maple top with a veneer glued over it.

(Pictured Frudua GFF-MIX).