Welcome to my Donation page!
Thanks for visiting my "Donations" page! Please take a few moments to read the following!

"On YouTube, where so many are delivering copies of each other, your work on the singing of the Beatles is truly unique and groundbreaking. I imagine two guys who are no more, sitting on cloud (no. 9, of course), watching and listening to your videos, now and then looking at each other with a smile and a nod as you nail yet another nuance. Meanwhile, those of us still earthbound can enjoy the greatest music ever with fresh ears thanks to you."

Many have suggested that I should run the Beatles Harmony Lessons as a subscription site, but I see it differently. There are still hundreds of songs to cover and I would like to be able to cover them all (adding the Beach Boys, CSNY, Queen, and many others) for you for FREE.

However, this endeavor requires time and a great if thoroughly gratifying effort on my part, on many levels that only Beatles fans can understand and so, if you think it would be a sad that these videos could possibly be no longer available, then PLEASE TAKE THE TIME TO DONATE.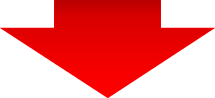 HOW TO DONATE
It's easy and fast!

1) Enter the amount you want to donate
2) Select your preferred currency: GBP (English pounds), USD (US dollars) or EURO.
3) Click on the DONATE BUTTON below. where you will be able to donate using your credit card or by logging into to your PayPal account.


You don't want to use Paypal to donate? Please click HERE for an alternative donation method, THANK YOU!
How much should I give?
That is entirely up to you!!
All contributions, no matter their size, will be happily and gratefully accepted
BUT read further!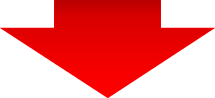 If you donate over 20 euros or USD you will receive the following bonus gifts!
For donations over 20 euros or 20 USD (to 50): I will send you the first chapter of a PDF book I am writing, which contains the Beatles lyrics of all the Beatles songs I covered, with all of John's, Paul's, George's and Ringo's singing roles - phrase by phrase (with never before seen hints)!

For donations of over 50 USD or 50 euros (and up to 99): I will offer you the above PDF and I will also send you the link to a private video, containing a full list of the different gear I use for recording.

For donations of over 99 USD or 99 euros I will offer you the above PDF and video and I will also send you the link to two further private video containing a detailed demo of all my different recording techniques and how I use all the gear and equipment you see in the previous video. You will also receive the links where to buy all the gears and equipment I use at the best price!

Please remember to leave your email address so you can receive the bonus and please allow a few days for my feedback!

Any question please write me at: donate@frudua.com


THANK YOU!!

Galeazzo Frudua